Dags – Premier
22 April, 2017 @ 15:00

-

17:00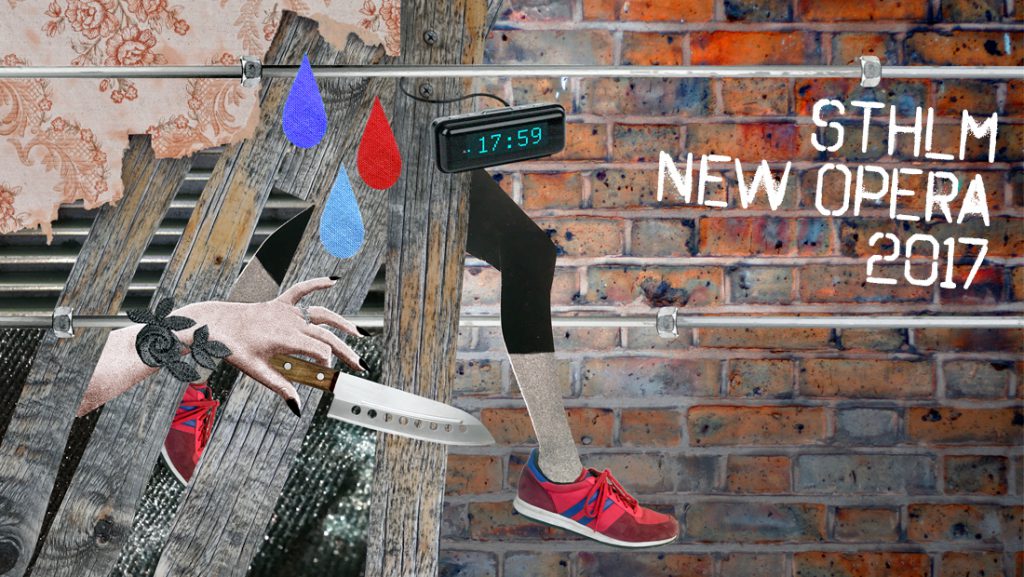 Premier of my first opera, Dags, a short chamber opera about the end of the world. With libretto by Emma Palmkvist and music by me.
"Dags" is written from the perspective that Doomsday is predicted to occur on the 21 of may 2011.
The Fitzpatrick couple has sacrificed everything to spread the doomsday message. Now there is a gathering at the town square for a last goodbye and to save as many as possible before the clock strikes. The countdown starts but when the clock strikes what's expected does not occur.
Life choices are put to the test.
Is doomsday a clear happening in the history of the world or a mythological symbol for all small part-doomsdays that happen in life; Some doomsday leder take the power. Tipping point is passed. A nation is razed in war and people are forced to flee.
How do we find the courage to live and happiness in all the missfortunes that surrounds us?
What is the mening of life, and why do we need an answer to that question.
Music: Johan Blixt
Libretto: Emma Palmqvist
Conductor: Hanna Ohlson Nordh
Director: Joakim Engstrand
Scenography: Anton Thorsson
Costume design: Anton Thorsson
Mask design: Emelie Henriksson
Light design: Sofia Linde och Hannele Philipson
Robert Fitzpatrick: Hannes Öberg
Fru Fritzpatrick: Amelia Jakobsson
Journalisten: Caspar Engdahl
Book your tickets here
Dags är skriven utifrån att Domedagen förutspåddes till den 21 maj, 2011.

Paret Fitzpatrick har offrat allt på att sprida domedagsbudskapet. Nu är det samling på torget för att ta ett sista farväl och frälsa så många som möjligt innan klockan slår. Nedräkningen startar men på noll-slaget händer inte det de förväntat sig.

Livsvalen ställs på sin spets.

Är domedagen en tydlig händelse i världshistorien eller en mytologisk symbol för alla del- undergångar som sker i livet; Någon domedagsledare tar makten. Tippingpoint passeras. Ett land raseras i krig och folk måste fly.

Hur hittar vi livsmod och glädje i all denna olycka som omger oss?

Vad är meningen med livet, och vad har vi för behov av svar på den frågan?